In recent years, the application of
safety vest T-shirt fabric
in daily life can be seen everywhere, and more and more people have begun to pay attention to this material. Reflective jackets, reflective down jackets, reflective caps, reflective shoes, reflective socks, etc. Many products with reflective elements are loved by young people. So what exactly is reflective fabric? Can it be used the same as normal fabric? What is the principle of its reflection?
In order to better use reflective fabrics, first of all, we need to understand the principle of reflective fabrics.
Reflective cloth is an exposed reflective material, which is composed of base cloth, glue and high-refractive glass beads. The glass beads are located on the outermost surface of the reflective cloth and are in direct contact with the air. Using the optical principle that the light is refracted and reflected in the glass microbeads and then returned, the reflected light can be reflected back to the light source according to the original path, so that the observer near the light source can clearly see the reflection effect. We often see reflective cloth on the clothing of outdoor workers, which is to use the retro-reflection principle of reflective cloth to improve the visibility of the wearer and ensure personal safety at night or in an environment with weak line of sight.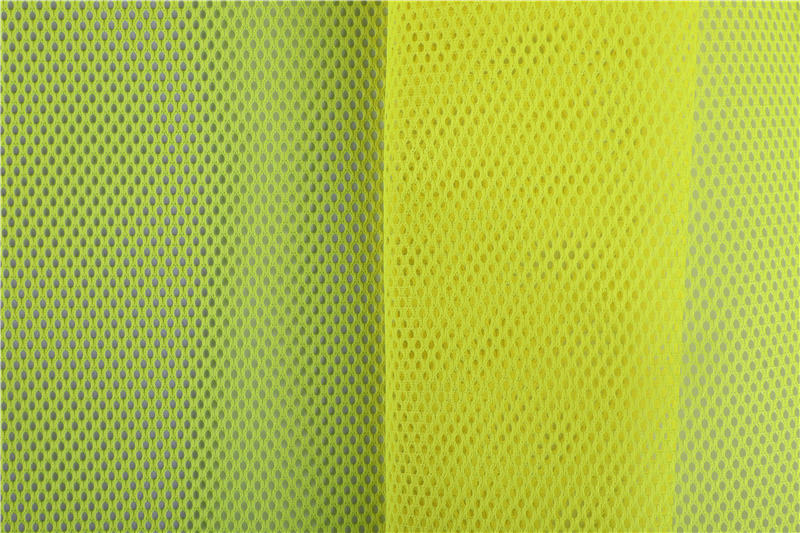 There are a variety of base fabrics for reflective fabrics, and people can choose the appropriate base fabrics according to the actual use scene, such as chemical fiber, spring sub-fabric, polyester spinning, elastic, TC fabric, etc. As a professional manufacturer of reflective fabrics, Xinghua Reflective Materials can develop and customize different reflective fabrics according to the actual needs of users. Xinghua's new fabric series not only has excellent reflective performance, but also has the characteristics of wear resistance, scratch resistance, cold resistance, etc., to meet more users' pursuit of product aesthetics, comfort, practicability, safety and personalization in fashion design .
With the continuous innovation of process technology, the reflective effect of Xinghua reflective fabric is no longer the original single silver-gray reflective form, and various new reflective fabrics such as colorful reflective, printed reflective, gradient two-color reflective, colored reflective, and luminous reflective fabric are used as the times require. and live. These colorful fabrics are more suitable for use in daily clothing, bags, shoes and hats. Whether it is used as a bulky fabric for clothing, as a hemming for shoes and hats, or as an indoor background fabric, reflective fabrics can add more color changes to the original plain design, breaking the rules and making them unique.