Reflective clothing is made of reflective materials sewn on clothes or vests and other main parts. It is used as a personal safety product at night or in bad weather, and can better protect the staff during outdoor work. Due to people's emphasis on safety, reflective clothing has now been widely used in various places.

Companies and individuals are buying reflective clothing more and more frequently. As manufacturers of reflective clothing, we are often asked about the quality of the reflective strips on the clothing and how long the reflective clothing can be worn. In fact, reflective clothing has no shelf life, the reflective strips are not damaged, and the clothing can be worn without damage. However, in real life, due to problems such as wearing, washing, storage and folding, the reflective strip will wear out, and the reflective effect will be greatly reduced. When the reflective effect is weakened or the reflective effect disappears, we have to change the reflective clothing.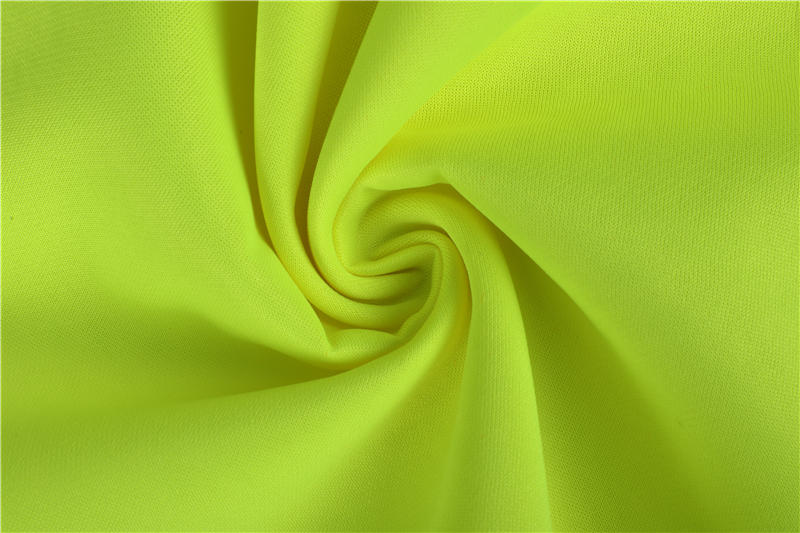 How to prolong the use time of
safety vest T-shirt fabric
, we can do the following: First, wash, reflective clothing is best to be washed by hand, use neutral detergent, soak in warm water, and wipe lightly with a soft brush or soft cloth in particularly dirty areas. , Don't use too much force. Secondly, do not expose to the sun when drying, and let it dry vertically, and avoid excessive folding when storing. Of course, when we choose reflective clothing, we must also ask the manufacturer about the quality of the reflective clothing, the reflective effect of the reflective strip and the number of times that it can be washed, and choose the highly cost-effective reflective clothing.