A good example of a
fluorescent fabric
is polyester/cotton interwoven fabric. This type of fabric is made of polyester filaments with a 3/1 or 4/1 twill weave, while the cotton yarns are combed to give them a floating point on the back. The polyester fabric has more dots than cotton, but the floating points are concentrated in the cotton's back. The polyester also makes the fabric easy to dye in bright colors. This type of fabric meets EN471 standards for flame retardancy, waterproof, and anti-static properties.
Commercial fluorescent textile inks are often criticised for their light fastness properties, and they fall short of more demanding applications. However, judicious use of light stabilising additives such as UV absorbers can improve the material's light fastness. However, a fluorescent fabric is not suitable for use on nylon, lycra, or other water-resistant materials. Hence, it is crucial to test the textiles in question before beginning production.
A quality fluorescent fabric is highly reflective and will make the wearer visible. Safety vests made of fluorescent fabric must meet standards of light reflectance, as well as compact storage and weight. However, the fabric should be manufactured to minimize staining of clothing, especially for vehicle operators wearing formal apparel. Further, a fluorescent fabric should concentrate its fluorescent pigment on the outer surface of the fabric. This is especially helpful when wearing a safety vest or other clothing.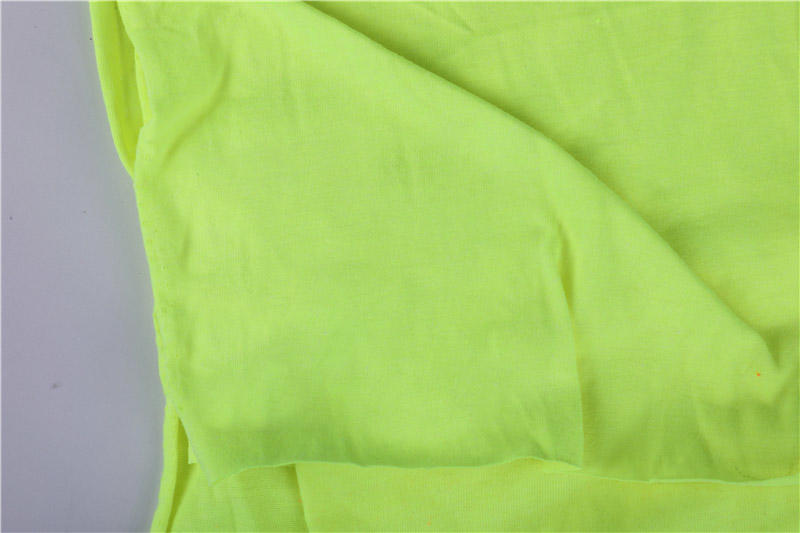 A high-density web-based fluorescent fabric will not last through many washing cycles. In addition, it will experience substantial color transfer, especially when worn during inclement weather. Undergarments wearing such clothing will discolor due to the transfer of color. This is a disadvantage of fluorescent fabric, and the best option would be to avoid it if you can. If you need a bright fluorescent fabric, don't hesitate to contact the manufacturer.