Reflective fabrics are very common in daily life. As people have different needs, there are more and more types of reflective fabrics. The most widely used reflective cloth substrates are chemical fiber and TC cloth. According to the brightness level, it is divided into normal brightness, medium brightness, high brightness and bright silver. The colors are gray and silver. The material of chemical fiber reflective fabric is chemical fiber and polyester spinning as the base fabric, and the TC reflective fabric uses cotton and chemical fiber polyester-cotton as the base fabric. If you want a light and thin base fabric, it is recommended to choose chemical fiber as the base fabric, TC
fluorescent fabric
will be thicker than chemical fiber. Of course, we also have colored chemical fiber and TC reflective cloth, and the colored reflective cloth can be customized according to the Pantone color number. These reflective fabrics can be used to make safety vests, work clothes, protective clothing, raincoats, sportswear, backpacks, shoes and hats, etc., and are widely used.
Flame retardant reflective cloth is mainly divided into two types, one is cotton flame retardant, and the other is aramid flame retardant. Because after the material leaves the fire source, there is no flame and the phenomenon of slow burning. It has been widely used in fire suits or immersion suits. As long as there is a weak light, the search target can be found, which is beneficial to the rescue of firefighters or those wearing such immersion suits. Punching reflective cloth, why should the reflective cloth be punched? This is because the traditional reflective cloth is not very breathable. If it is used in such products as outdoor reflective clothing, it will be very stuffy and airtight when people wear it to exercise outdoors. Therefore, the emergence of punched reflective cloth effectively solves this type of problem. Reflective cloth can also be very fashionable, and colorful reflective cloth has recently set off a boom in some international big brands. In order to pursue the diversity of colors and meet individual needs, colorful reflective materials can just make up for this gap.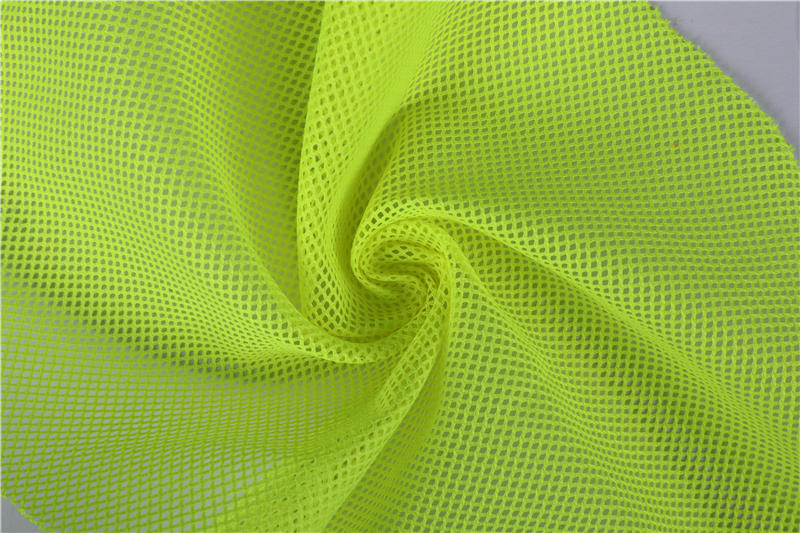 The reflective fabric has good aging resistance, wear resistance and washing resistance. It is easy to wash or dry clean, and it is not easy to fall off. After repeated washing, it can still maintain more than 75% of the original reflective effect. In addition, the reflective film series can also be directly attached to the surface of leather or fabric.