A high visibility fabric is a lightweight
fluorescent fabri
c that has excellent mechanical durability and color fastness. According to the International Standards Organization, high visibility fabrics retain greater than 50% of the original spectral radiance after ten domestic wash cycles. For testing purposes, the fluorescent fabric is placed in a Maytag brand top loading washing machine set to a regular action, medium load, and a 10 minute wash cycle at 45deg C with a cold water rinse cycle. The detergent used is TIDE brand detergent. In addition, the fabric is placed in a ballast consisting of ten 100% cotton towels.
High visibility fabrics are also suitable for safety vests. These fabrics must meet safety standards and be lightweight enough to be folded or transported. Furthermore, they must be designed to minimize the possibility of staining other garments. Moreover, the fabric used for such garments should be manufactured in such a way that it concentrates the fluorescent pigment on the designated outer surface. This feature is especially beneficial for vehicle operators who wear formal clothing.
A high luminance safety vest can be manufactured using a non-woven web material with a fluorescent layer. The safety vest comprises a body section (upper torso section), waist section (posterior portion), and anterior part (anterior portion). In order to improve the visibility of a worker, the vest may include a reflective strip on the outer surface.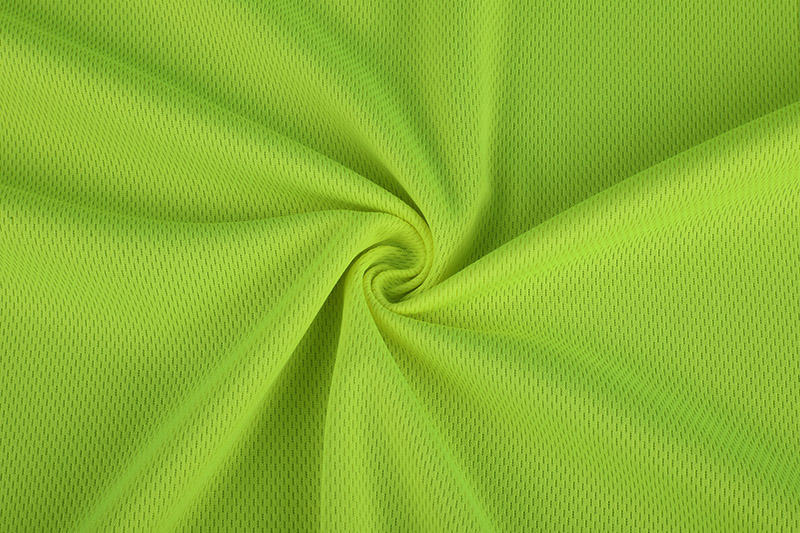 A high density web material with a fluorescent pigment also presents some challenges. This type of fabric can't be washed as frequently as normal fabrics, and its color transfer can be quite substantial. In particular, if the garment is worn outdoors during inclement weather, color transfer can result in discoloration of undergarments.
Fortunately, there are many types of warning clothing that use a retroreflective material. These fabrics are often equipped with beaded or micro prism-type reflective sheets. The goal is to reflect light back to its source, with an even distribution of light at various incidence angles. This study looks at the physical properties of various retroreflective materials, and helps promote warning clothing on an international level.
A method for manufacturing high visibility fabric is available that is ideal for large-scale manufacturing. The process involves blending a plurality of fiber types into a non-woven web, which is thermally bonded. Then, a layer of fluorescent pigment is applied to the surface of the web. Consequently, a lightweight fabric is created.