Fluorescent fabric
is a product widely used in outdoor fields such as safety equipment, uniforms, tooling, and sanitation clothing. Reflective fabrics can reflect distant direct light back to the luminous place, and have outstanding retroreflective optical functions regardless of day or night. . The product roughly consists of four parts: base material, composite glue, reflective layer, and glass beads.

There are many types of reflective materials, from reflective fabrics, reflective thermal film, reflective webbing, flame-retardant reflective fabrics, to reflective threads, reflective lattice strips, reflective edging, reflective leather, etc. Different reflective materials have their own different characteristics and uses.

According to the different base fabrics, the most common fabrics for reflective fabrics are chemical fiber fabrics and T/C fabrics.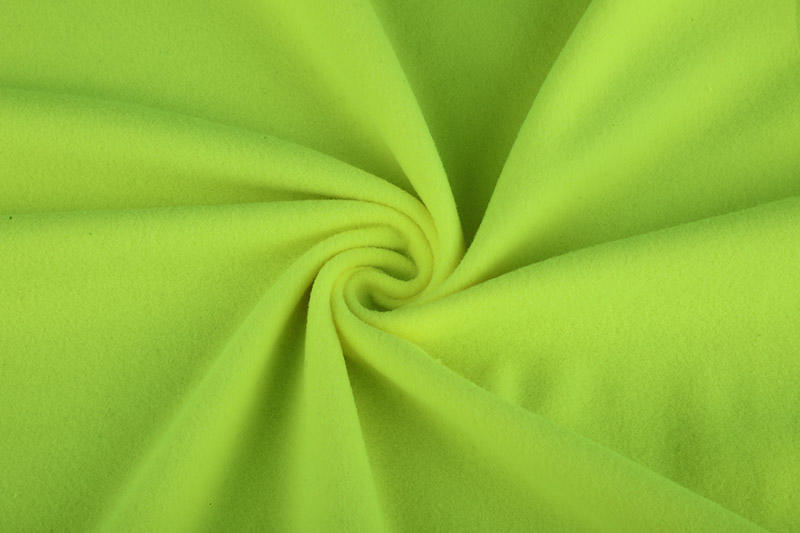 1. Chemical fiber cloth, our company mainly uses polyester taffeta with specifications of T170 (soft type) and T190. Polyester taffeta is a kind of thin polyester fabric, which is light and thin, durable and easy to wash, cheap and good in quality, etc. advantage.

2. T/C cloth, which is a cloth produced by mixing polyester and cotton, which is characterized by good texture and high strength. The general standard of use is a blend of 65% polyester and 35% cotton, but considering the cost and actual needs, most of the T/C fabrics currently used by our company are mixed woven fabrics of 80% polyester and 20% cotton.

As people's awareness of travel safety protection increases, the market for reflective materials will continue to expand. Therefore, only by continuous product development and innovation, and keeping pace with the times, can more new materials be derived.

Reflective principle of reflective materials
When a beam of light illuminates the front surface of the microbeads at any angle within a certain range, the light is concentrated on the reflective layer on the back surface of the microbead due to the high refraction of the microbeads, and the reflective layer reflects the light back and forms retroreflection. When many glass beads reflect at the same time, the bright scene will appear in front, which is a cloth formed by compounding glass beads on a cloth base, which is called a reflective cloth. Work clothes or daily clothing made of this high-visibility reflective fabric can be easily spotted by night drivers no matter the wearer is at a distance or disturbed by light or scattered light. Thereby reducing the occurrence of accidents.