Silk fabric is a general title, not very formal, because
safety vest T-shirt fabric
can be divided into many varieties according to different weaving methods, such as satin, power spinning, georgette, crepe de chine and so on. Silk fabrics are more general, because silk is not necessarily real silk, and fabrics made of imitation silk can also become silk. Silk fabrics are not necessarily silk fabrics, but can also be spinning materials. Therefore, it is recommended that when purchasing silk fabrics, you can check the material composition of the clothes to distinguish whether they are silk materials.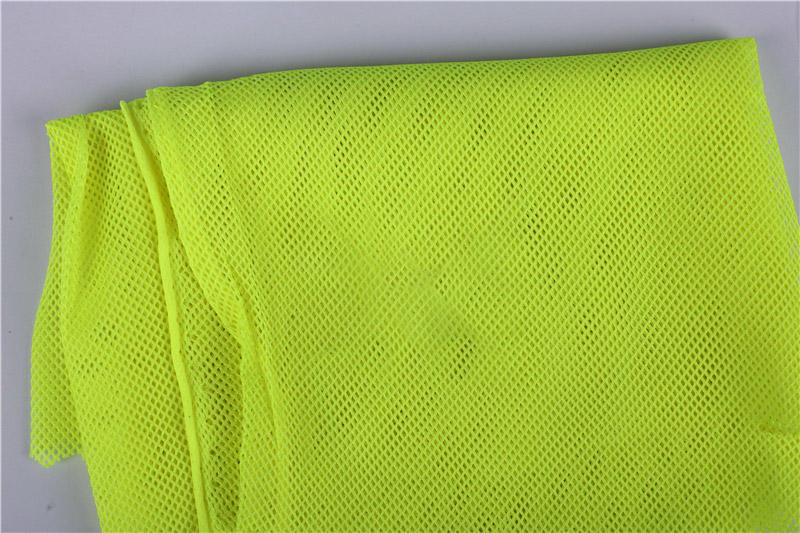 Silk fabrics have excellent dyeing function and can be dyed with acid, neutral, direct, reactive, cationic, recovery, soluble recovery, insoluble azo dyes, etc. However, it is easily damaged in alkaline medium, so it is generally dominated by acid dyes, supplemented by neutral, direct and reactive dyes. Silk interweaving
Silk fabric not only has good heat dissipation function, but also has good thermal insulation. Its thermal insulation is satisfied with its porous fibrous structure. In a silk fiber there are many very fine fibers, and these fine fibers are composed of even finer fibers. Therefore, more than 38% of the seemingly solid silk is actually hollow, and there is a lot of air in these gaps, which prevents the heat from being emitted, making the silk very warm.