Reflective cloth is used to produce high-visibility warning clothing on the one hand, dedicated to occupational safety protection; on the other hand, it is used to make decorative reflective products, mainly used for ordinary clothing, shoes, hats, bags, etc. At night, the reflective cloth can reflect the light back in the original way, enhance the visibility of the product, and attract visual attention.

Reflective cloth is generally sewn on high-visibility warning clothing in strips, and it plays a safety warning role at night with its remarkable reflective effect. High-visibility warning clothing is widely used for all kinds of outdoor workers, and the range of use is quite wide. In my country, there are many types of outdoor occupations, and the number of outdoor employees is huge. According to current statistics, in 2009, there were about 400,000 firefighters in my country, about 1.7 million police officers, about 1 million armed police forces, and environmental protection workers. Approximately 210,000 people, nearly 3 million coal miners, as well as a large number of outdoor workers such as road construction, road maintenance, oil workers, offshore operations, aviation ground handling, mining and exploration, etc., these professional practitioners need to be equipped with at least two sets of high visibility Warning clothing. In addition, the service life of high-visibility warning clothing is relatively short (one-time use in some foreign countries), and there will be a large demand for professional high-visibility warning clothing every year.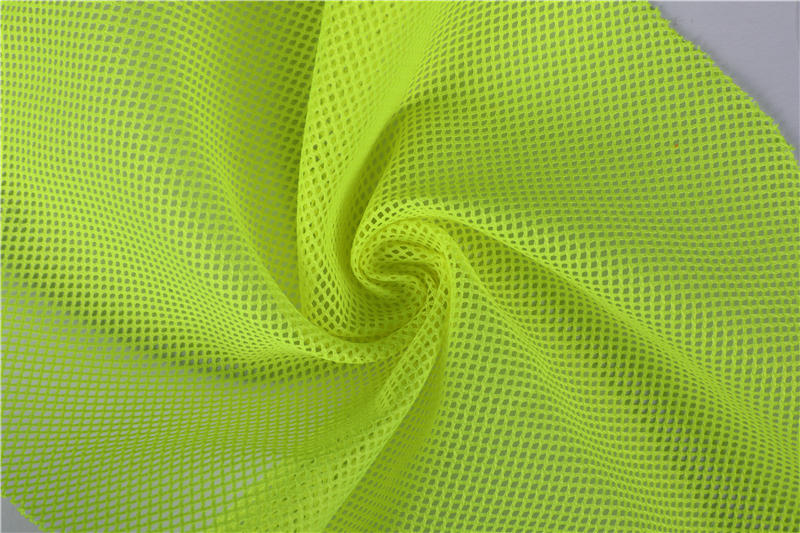 Fluorescent fabric
is used in the form of strips, characters and decorative patterns on clothing, shoes, hats, and bags. Although it only occupies a small area on the product and the usage is far less than that of ordinary textile fabrics, it can increase the visibility of the product at night and greatly improve the safety factor of the product. The Beijing Women and Children's Work Committee launched an intervention project to prevent children's accidental injuries. One of them is to wear reflective tapes on school bags to reduce the probability of children's traffic accidents. The project is expected to be extended to the clothing of primary and secondary school students in major cities across the country. Based on the 0.10m 2 of reflective material for each suit, the cost will only increase by 2 to 3 yuan, but the safety effect will be significantly enhanced. According to statistics, in 2009, the number of primary and secondary school students in my country was 190 million. The annual demand for reflective fabrics for school uniforms for primary and secondary school students alone is 38 million square meters. It is foreseeable that the amount of reflective materials will be considerable.

As people pay more attention to outdoor safety, reflective fabrics will be more commonly used in people's daily life, and the market prospects of reflective fabrics will be more promising. At present, well-known foreign sports and leisure goods companies aim at the lifestyle of urban office workers using morning and evening hours for outdoor sports. They are the first to use reflective materials in clothing, shoes, hats, and bags, making the clothing more beautiful and practical. security function. At the same time, the use of reflective materials on clothing is also a major trend in international clothing, and it is a manifestation of fashion and high-end characteristics. For example, reflective materials can be seen in many well-known international brands such as NIKE, C&D, BDGYGUARD, CAMEL, ADIDAS, REEBOK, etc., and reflective accessories also appear on domestic brands such as Double Star, Li Ning, Geweit, and Conway. In the field of apparel, although the amount of reflective cloth used per unit product is not large, the base of daily necessities such as clothing, shoes, hats, and bags is large, and the replacement cycle is short. The overall demand for reflective cloth is still considerable. Reflective cloth will be widely used in outdoor safety. There is a lot to do in the field.