During the second world war, fluorescent fabric panels were used to signal to planes. Ship crews were even outfitted with fluorescent fabric while landing, and buoys were painted in fluorescent paint to indicate mine-cleared areas. The fluorescent properties of these fabrics are highly visible, but some downsides need to be considered before purchasing this type of fabric for use in apparel. Read on to learn more about fluorescent fabric and its uses. Then, you can decide for yourself whether or not this type of fabric is right for your next project.
The fluorescent fabric that is used in safety vests must meet certain requirements. It must be light reflective and compact for easy storage. It also needs to be made to be stain-resistant to avoid fading in the clothes of the wearer. Many manufacturers also add contrast colours to their ranges, which are less susceptible to dirt and buildup. Fluorescent fabric that has become dirty can render a garment non-compliant with safety regulations. To prevent this from happening, make sure to choose a fluorescent fabric that is clean and dry-able.
In the present invention, a fluorescent fabric is produced that contains at least 50% of fluorescent pigment. It also includes a partial layer of retroreflective material applied to areas of the non-woven web that have designated outer surfaces. The partial layer includes closely packed retroreflective elements in a resin that crosslinks to the fluorescent layer. The fluorescent fabric is designed for a dual-sided coloring effect. This means that the surface receiving the pigment receives more of the light than the other.
A hi vis fluorescent fabric must be made of high visibility material and cover the torso, arms, and legs. It should also have reflective bands on the sleeves. There are several other requirements for hi vis clothing, including colour fastness, tensile, and burst strength. These requirements are used to ensure that hi-vis garments are suitable for high-risk work. The fluorescent fabric must also be durable and last for at least two years.
A high visibility
fluorescent fabric
is made of a non-woven web material and a fluorescent layer. The fluorescent layer is comprised of a fluorescent pigment in cross-linked resin that is bonded to the non-woven web. This layer has an increased concentration of fluorescent pigment at the outer surface of the fabric. The web material has two different outer surfaces, one of which is usually irregular. The second surface of the fabric is defined by a resin that penetrates the fibers of the porous web.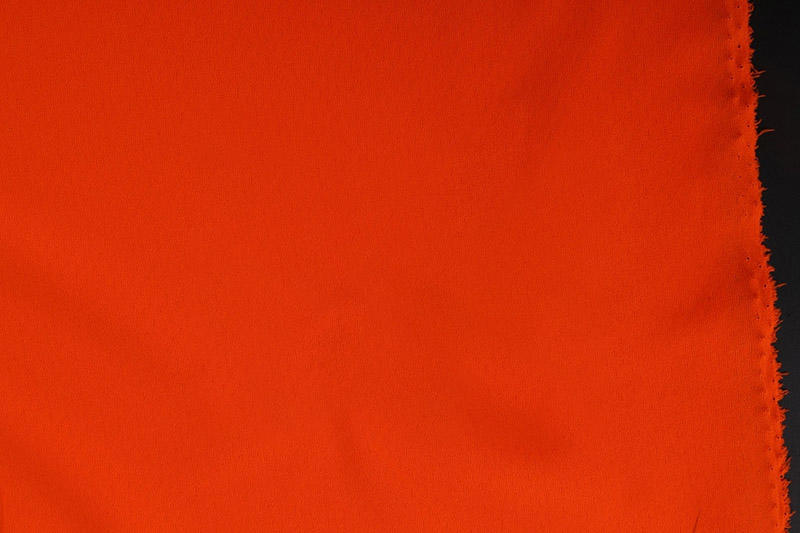 In the present study, four retroreflective materials were evaluated based on their physical properties and compliance to ISO 20471, an international standard for high-visibility warning clothing. Four fluorescent fabrics were chosen for the comparison - a Korean-made PET 71%/Cotton 23%/PU 6% fabric and a Japan-made 65%/Cotton 35%+ conductive fabric. A sample of each fabric was photographed at two hundred times magnification and examined using a scanning electron microscope. Then, the material was counted based on its total length, warp, and weft/5 cm.