In recent years, the economy has developed rapidly. With the increase of vehicles, people are paying more and more attention to outdoor safety.
fluorescent fabric
will be more widely used in people's daily life. Outdoor safety is an important topic in household work, but the reflective clothing they wear can serve as a safety warning and improve the safety of the wearer.
People pay more and more attention to the safety of outdoor activities, especially the fashion trend clothing industry, which is also adding a large number of reflective elements. Reflective cloth, as a necessary material for reflective products such as reflective clothing, has gradually played a greater opportunity to display talents. Become a good guarantee for people's outdoor safety.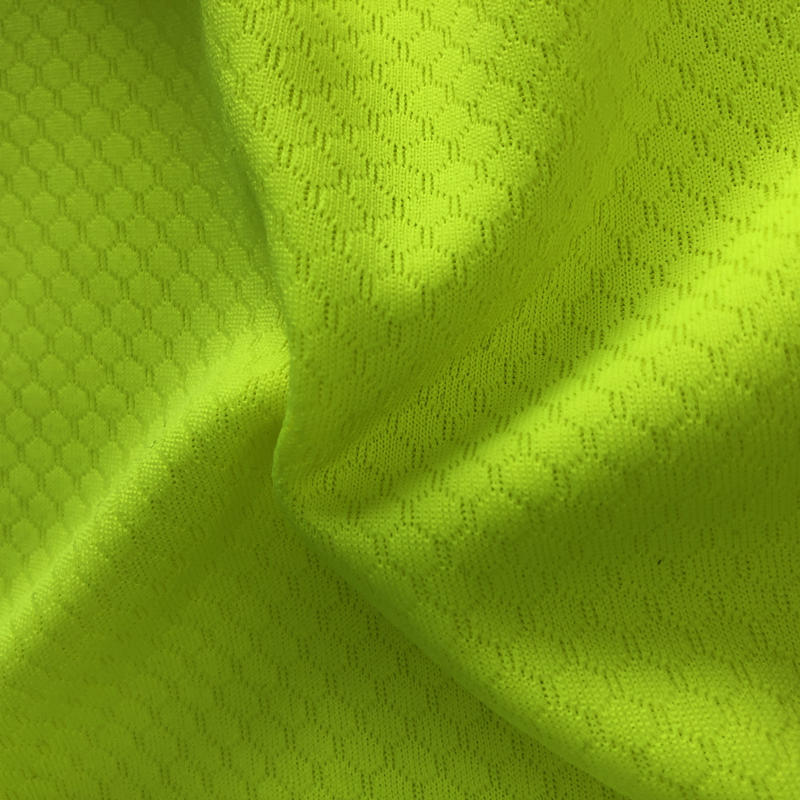 Most of the reflective fabrics are often used to produce high-visibility warning reflective vests. There are reflective strips around the reflective vests, which can provide comprehensive safety protection and ensure the safety of wearing. Reflective vests are often used as low-elastic yarns and peach-shaped mesh fabrics. Fabrics, high-visibility reflective vests are widely used in various outdoor workers, with a wide range of applications, such as traffic executives, road construction, road maintenance, oil workers, offshore operations, aviation ground support, mining and outdoor workers, etc.; on the other hand, Reflective cloth is used to make decorative reflective products, mainly used in shoes, hats, bags, school bags, etc. It appears in the form of stripes, characters and decorative patterns. It can increase the visible distance of the product at night and greatly improve the safety factor of the product.
This kind of reflective heat paste does not need to be sewn on the bag, it needs high temperature pressing, which can not only play a role in safety, but also increase aesthetics. This kind of heat paste has the same reflective effect as the reflective strip, as long as it is illuminated by light Under the circumstances, it can return to the light source to improve the warning effect. Some are used to make the brand logo, use laser to engrave various patterns, and then use high temperature to press on the clothing and other fabrics, in time at night, as long as there is It can be seen from the light source, which improves the brand's popularity. Many primary and secondary schools in China now require reflective tapes to be worn on school bags and uniforms to reduce the possibility of children's traffic accidents.